2013
PowerFrancers - Dolce and Gabbana
PowerFrancers the dance project from Italy are back with a funny song Dolce & Gabbana. Italy is know all over Europe from her amazing and various cuisine, fashion but also dance music.
Ice Mc, Double You, Spagna, Sabrina or Alexia are the Big names from italo dance scene, and Power/Francers is the new wave in this area.
Dolce and Gabbana it's a funny song that for sure will attract the sympathy of the listeners through his lyrics.
Italian version Dj Mag named this song "A piece born with the idea to have fun and to dance."
Besford Feat. Manu LJ - RocknnRolla
RocknnRolla is the new single from italian brunette with Etruscan roots Manu LJ, and italian producer Besford.
The song tt's a little more different from her previous releases but i enjoyed listening , because reminds me a little bit of Race from Milk Inc.
The tune was made as a tribute to her town Modena also known 'The Capital of Motors".In one phrase it's an explosive production which mixes up the electro groove with rock sounds and Manu LJ amazing vocals.
RocknnRolla is the new rock anthem in the electro tone.
The single comes with Extended version and a Vinai remix and can be preorder on all digital platforms.
Alvino - Beautiful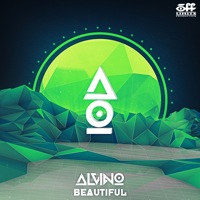 Alvino is the new artist took by Offlimits Production, the italian dj beggun his career on The S Project. He shared the dj consolle with Deadmau5, Steve Aoki, Boyz Noize, Crookers and many others. Beautiful is the 1st single of Alvino, a nice dance track with influences from Calvin Harris. It's an electro vocal track with an hooky edge, a piano touch and a great drop. This single is set to storm the dancefloor with its semplictiy! More infos check the links below
Listen to a sample

Watch the video


Buy the CD

Visit their official website

Manu LJ - Thats Amore
That's Amore is the new spring hit from Offlimits dance sensation singer - Manu LJ. The song is catchy and funny and for sure will be heard this summer one more thing about this song is that Sannie Carlson is behind of this song with Manu of course. "That's amore" it's a dance-hands-up-big-room anthem, in the classic italo style: a hooky melody and an infectious chorus ("Uh-la-la") that sticks in your head!
Buy it now!
Listen to a sample

Watch the video


Buy the CD

Buy the MP3

Visit their official website

We Are Presidents - Hello World (Remixes)
The team We Are Presidents aka DJ Francesco, Poul and Manuel came with a remix pack of "Hello World". The pack contains reworks from Alvino and one from Nicky Wide & Franklin Warp. Making this single a smashing dance track. "Hello World" can be found on all digital platforms..
Listen to a sample

Watch the video

Buy the MP3

Visit their official website

Go to reviews of 2009 2010 2011 2012 2013 2014 2015 2016 2017